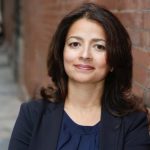 Amanda Rose has lived in Nashville her whole life. Amanda has worked as a journalist for nearly a decade and has contributed to several large publications including the Yahoo News and the Oakland Tribune. As a founder and journalist for Gizmo Sheets, Amanda covers the latest happening in the world of technology.
Email:
amanda@gizmosheets.com
Sorry, there are no posts found on this page. Feel free to contact website administrator regarding this issue.